A Boutique Hotel Tel Aviv with Pool or close to the Beach?
Are you looking for sun, beaches and excursions, together in a place where culture reigns supreme? Tel Aviv, nicknamed the White City, is what you need. Combine the pleasures of the beach and sun with an exploration of this energetic, vibrant city. Take a stroll in the heart of the city and discover all its treasures: architecture, flower markets, museums, galleries, restaurants, and more.
CUCU HOTEL TEL AVIV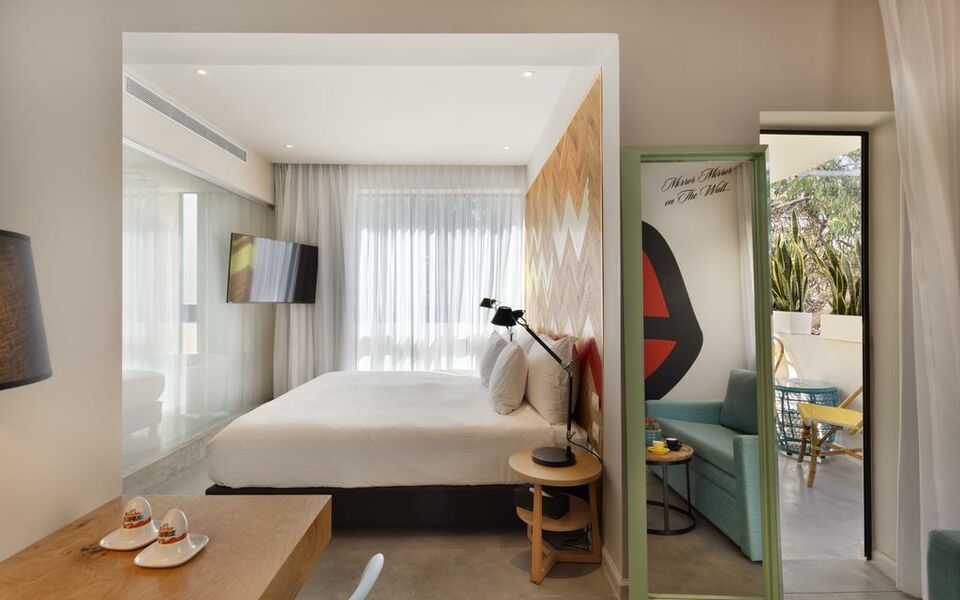 Offering beautifully decorated, comfortable rooms, the
Cucu Hotel Tel Aviv
is a modern establishment situated in the heart of
Boutique Hotel Tel Aviv Dizengoff
. Each room in this small Tel Aviv luxury hotel has its own private terrace. Enjoy an Israeli breakfast in the hotel's trendy restaurant. A plus is the spa and wellness center, which will help restore your energy after a day of walking around the White City.
The Norman Tel Aviv -
align="alignnone" width="960"]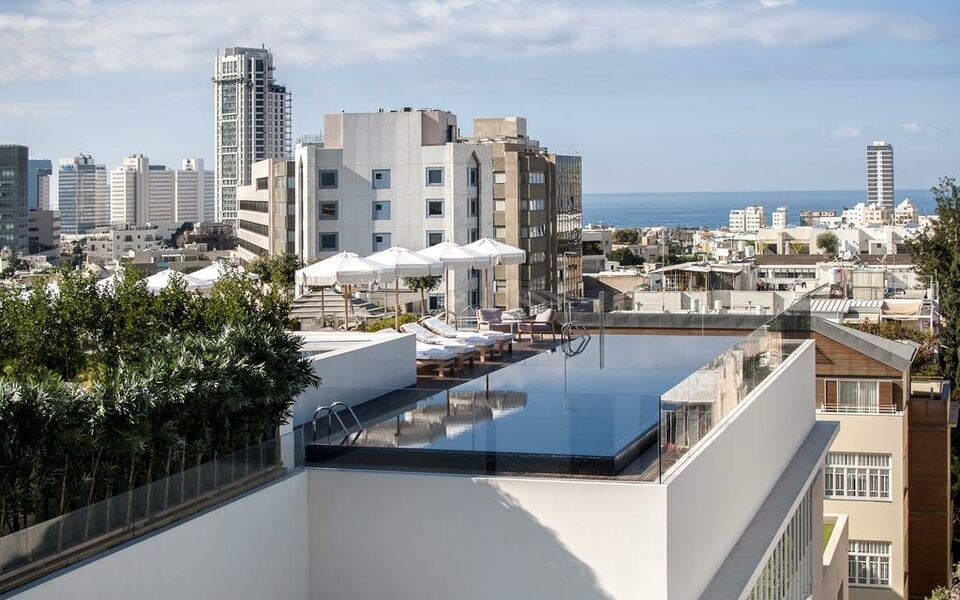 Boutique Hotel Tel Aviv With Pool Classic double room, deluxe double room, suite with balcony or garden view -- the choice is yours! In any case, you will be impressed by the elegance of the Norman, a
luxury boutique hotel Tel Aviv with pool
, situated in the heart of the city. Its rooms and suites are spacious, colorful and tastefully decorated. You will definitely be enticed by the hotel's rooftop pool with a view of the city. The hotel also offers bicycles for rent. See
The Norman - Luxury Hotel Tel Aviv
The Rothschild 71 - Boutique hotel
align="alignnone" width="960"]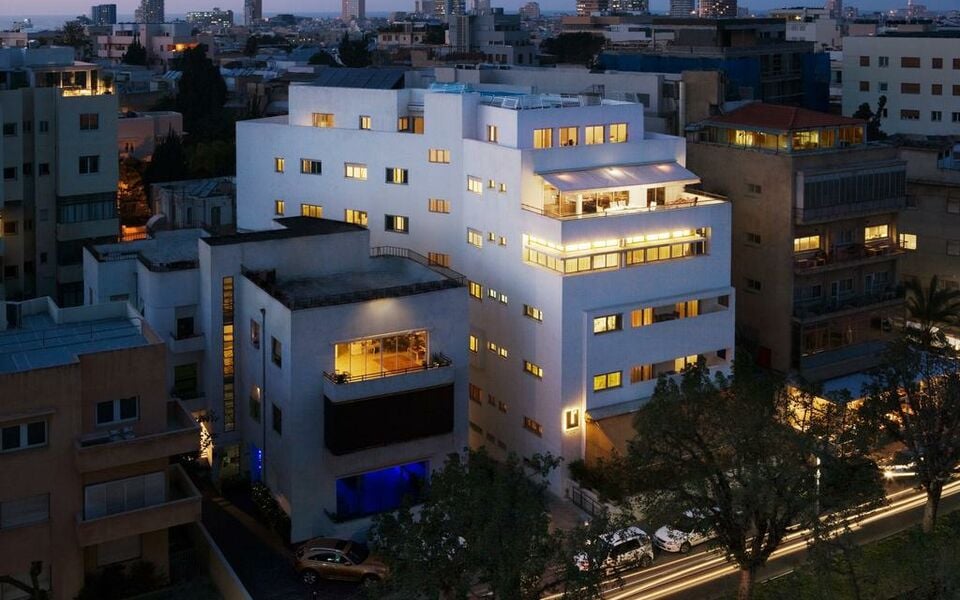 The Rothschild 71 - Boutique hotel Tel Aviv In the heart of Tel Aviv's cultural quarter, located on one of its most charming boulevards, the
Rothschild 71 Boutique hotel
is one of the White City's most outstanding hotels. Its spacious, luxurious suites provide a pleasant and relaxing space. Treat yourself to a gourmet lunch or dinner in the company of international celebrities at the Cantina Restaurant, located on the ground floor of the Rothschild 71 -> See
The Rothschild 71 Tel Aviv Boutique hotel
Boutique Hotel - 65 Hotel Rothschild Tel Aviv
align="alignnone" width="960"]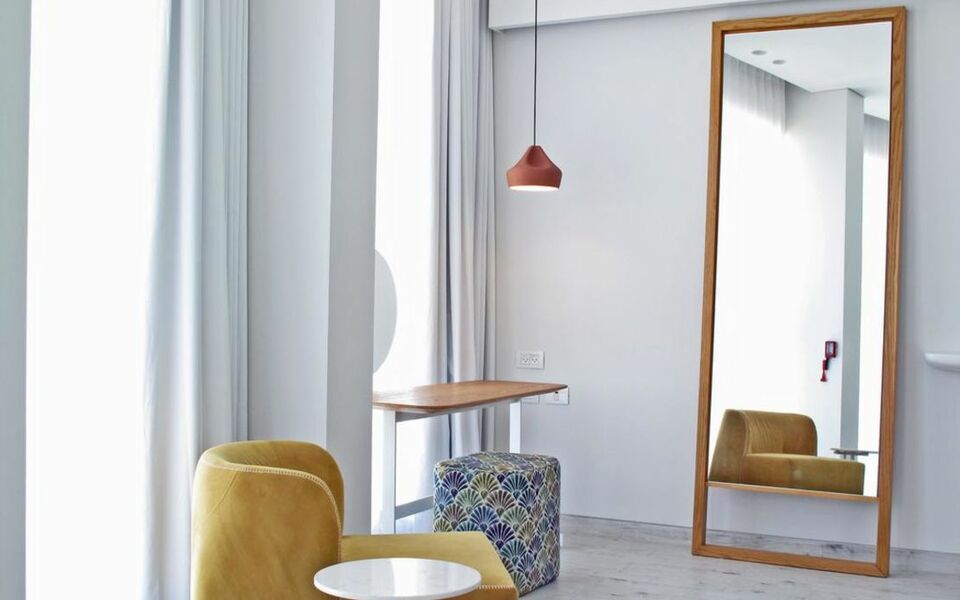 65 Hotel, Rothschild Tel Aviv Located on Rothschild Boulevard and close the Neve Tsedek area the
65 Hotel is a Tel Aviv boutique hotel
filled with luminous rooms and suites, all spacious and commanding a view of the city. The decor is sleek, modern and luxurious. Enjoy a breakfast buffet overflowing with choices and flavors. Immerse yourself in the young, relaxed and trendy ambiance of the hotel's Happy Hour, which begins at 5 pm daily. -> See
The Boutique Hotel 65 Tel Aviv
Lily & Bloom Boutique Hotel
align="alignnone" width="960"]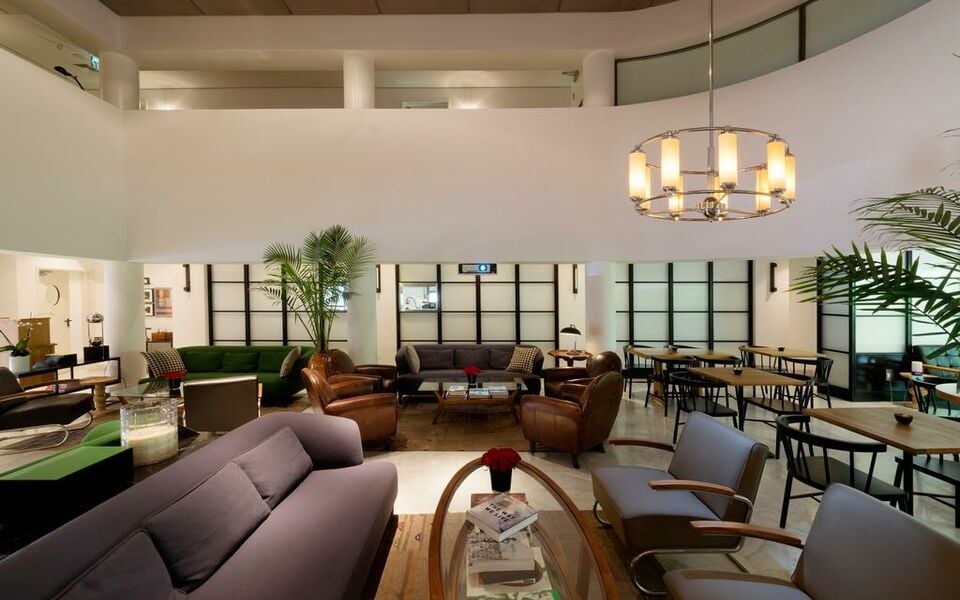 Lily & Bloom Boutique Hotel One of the
Best design hotels in Tel Aviv
, the
Lily & Bloom Boutique Hotel Tel Aviv
is a boutique establishment only steps from Rothschild Boulevard and its young and relaxed bars and cafés. The hotel features rooms which are modern yet cozy, and a lounge with a warm, relaxing ambiance. The hotel's restaurant serves a completely homemade breakfast buffet with an emphasis on local specialties. You'll be sure to return! ->
Boutique Hotel Lily and Bloom Tel Aviv
-> See
Boutique and luxury hotels Tel Aviv